Leap Year _ or Love in Plenty.

The Lasses now so Young & Gay,
All Round me come a hopping O!
Happy hours have skipped away
When in comes Leap Year popping O!

I thought to lead a single Life,
And range the Town at large,
But Gad they'll make me take a Wife,
A heavy, heavy, charge.

Publish'd 24.March.1800. by Laurie &ampl Whittle., 53 Fleet Street, London.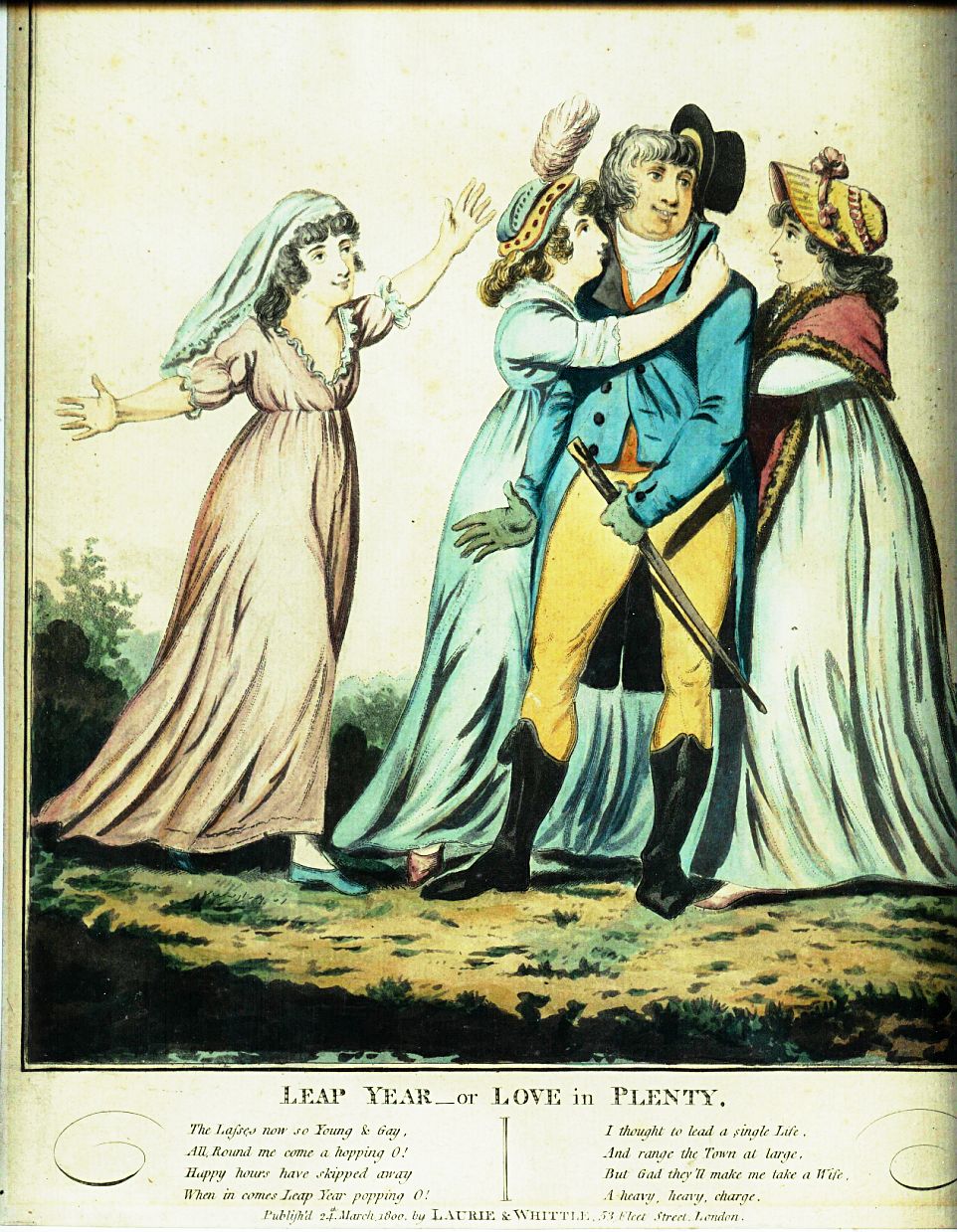 Copyright (c) 2004 Nancy Rosin
Valentine History and Gifts at Victorian Treasury